CEM Learning Program
We are excited that you have chosen or are thinking about obtaining your Certified in Exhibition Management® (CEM) designation! The CEM Learning Program is a nine-part adult learning and certification program designed to provide industry professionals an in-depth understanding of the overall operations of the industry.
To begin the CEM Learning Program, new candidates must have three years of full-time experience in the exhibitions and/or events industry and fill out an online application. If you have not yet completed your application, please click here. Your default logon is your email address and your password is your first name+last name (all lower case, no spaces). The application is under the Certification section. An application fee is also required at the time the application is submitted ($100 Members/$125 Non-Members). You will receive the latest edition of the Art of the Show textbook when you receive your approval letter.

The CEM Learning Program courses available for registration are listed below.

If you have any questions please contact cem@iaee.com.

On-Demand Courses for Certification
On-Location or Virtual Courses for Certification
| Access Date | Quiz Result | Score | Actions |
| --- | --- | --- | --- |
Quick Search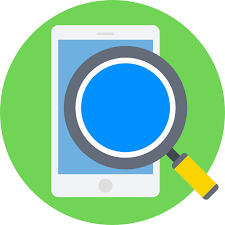 Search by category, product type or keyword
Cancellation / Refund Policy
Cancellations, in whole or in part, must be made in writing and may be subject to a cancellation fee. For a full refund, written cancellations must be received no later than 30 business days prior to the event. Within 29-11 business days, all approved refund are subject to a $75 administrative fee. Cancellations will not be accepted within 10 business days of the event and event fees will not be refunded after the event begins. Send written cancellation requests to cem@iaee.com or fax to 972-458-8119.
If you have any further questions, contact cem@iaee.com.
Have a Question? Contact Us!
[{"type":"text","required":true,"label":"Name","className":"form-control","name":"name","subtype":"text"},{"type":"text","subtype":"email","required":true,"label":"Email","description":"We will contact you using this email address.","className":"form-control","name":"email"},{"type":"text","required":false,"label":"Company","className":"form-control","name":"company","subtype":"text"},{"type":"text","subtype":"tel","required":true,"label":"What would like us to contact you about?","className":"form-control","name":"phone"}]
Contact Us