Strategic Planning and Management - VIRTUAL CLASS - 8/10/2021
This class will be conducted VIRTUALLY through Zoom on Tuesday, 10 August from 8:30am - 4:00pm CST. This includes a 30-minute study period and an hour for the exam. Those that are recertifying or not taking the exam will end their day at 2:30pm CST.
You are required to read the workbook before class. It is located under the "Workbook" tab.
You must have a webcam to take this class.
Exhibitions and events support industry and market segments thereby fueling the local economy. Business travel is one example of a multi-million-dollar industry supported by exhibitions and events. In order for organizations that plan, manage or own exhibitions and events to remain competitive, they must continually define and review their strategies, measure where an event falls within a particular market segment, position the exhibition or event to meet or beat the competition and develop plans to ensure business continuity and success.
After completing this course, the participant should be able to:

Use the CEIR Census and CEIR Index Report to gain an understanding of the current scope and performance of the exhibition industry
Understand the differences between business-to-business and business-to-consumer exhibitions
Explain the roles of the exhibition organizer, attendee and exhibitor
Identify the purposes for corporate private exhibitions and events and understand their target audiences
Discuss the principal ways that exhibitions can be grown
Define strategic enterprise management
Compare the various models of strategic planning
Identify and define the major components of a strategic plan
Describe a basic strategic planning process
Differentiate between strategic enterprise management and the strategic planning process
Explain the benefits of strategic planning and management
Identify the major elements in the project management process
Demonstrate the role of project management in developing goals and objectives
Create a project charter
Identify the elements in a work breakdown structure
Identify the requirements necessary to effectively manage and motivate a project management team
Donna Johnson, CTS, CMP, CEM, utilizes over 30 years of experience as a professional event director in the U.S. and worldwide to bring together exhibitors and attendees with the goal of optimizing the journey for all stakeholders. She is an executive leader who implements the industry's best practices to achieve the organization's strategic goals, drive revenue and exceed expectations.

Over the course of her executive career, Donna has formed solid business partnerships, led negotiations, managed multi-million-dollar budgets and produced innovative programs covering all facets of conference and expo operation, as well as sales and marketing activities. Donna's strengths include streamlining staff efficiencies, strong negotiation skills that increase bottom-line revenue, and the ability to understand the evolving marketplace and adapt quickly to global changes.
Her experience with organizing committees and leadership teams enables Donna to build and leverage relationships on behalf of the client.
She is a member of the Visit Fort Worth Advisory Board and the Professional Convention Management Association Gulf States Chapter and serves on IAEE's Certified in Exhibition Management (CEM) Commission. Donna is a Guest Lecturer in hospitality management at The George Washington University and teaches CEM courses both domestically and internationally.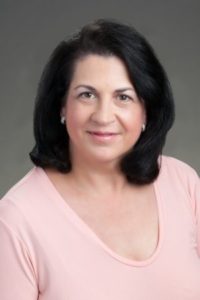 Key:

Complete

Next

Failed

Available

Locked
Enter code to continue.
Please enter the password provided to you by your proctor. The exam is made up of 40 true/false and multiple-choice questions and you must answer at least 30 questions out of 40 to pass. You have 60 minutes to complete the exam. If you do not pass, you can retake the exam for a fee of $25. Instructions on retaking the exam will be provided to you in your exam results letter sent after completion of your exam.
Strategic Planning and Management Exam
40 Questions | 3 attempts | 60 minute limit | 30/40 points to pass
40 Questions | 3 attempts | 60 minute limit | 30/40 points to pass
| Access Date | Quiz Result | Score | Actions |
| --- | --- | --- | --- |